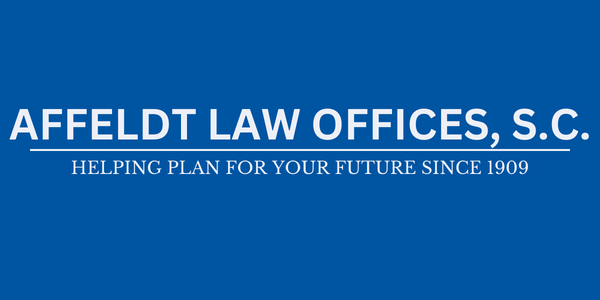 Affeldt Law Offices, S.C. is an established family-operated law firm that has been providing premium legal services to its clients and local community since 1909.
As a generational law firm, it is important to us to build long-standing relationships with our clients. That is why we are committed to putting our clients first and providing them with experienced legal professionals who they can trust to provide premier planning and secure appropriate outcomes to meet their needs, their family's needs and their business needs.
Contact us to make sure your documents are in order and up-to-date!
Affeldt Law is independent of The Silbernagel Group, Inc.