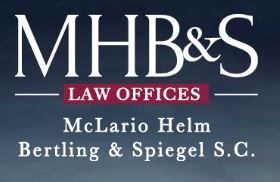 Experienced. Professional. Compassionate. Affordable.
MHB&S focuses on protecting your loved ones and creating estate planning documents that honor your family values. Expertise includes trusts, wills, special needs planning, Medicaid planning, and the avoidance of probate and estate taxes.
At McLario, Helm, Bertling, & Spiegel, S.C., clients' objectives are the main focus. Their Wisconsin law firm was founded in 1953 by John J. McLario with a client-first mentality. Since then, their legal team has devoted their practice to provide honest, competent legal representation you can trust.
Contact us to make sure your documents are in order and up-to-date!
MHB&S is independent of The Silbernagel Group, Inc.